Beech Lumber at AFP Logs & Lumber, Inc. in Buckhannon, WV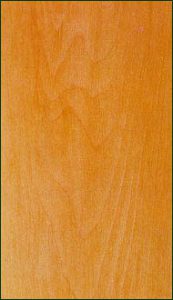 General Information:
Beech works readily with most hand and machine tools. It has good nailing and gluing properties and can be stained to a good finish. The wood dries fairly rapidly but with a strong tendency to warp, split and surface check. It is subject to a high shrinkage and moderate movement in performance.
Harvested Areas:
The North-Eastern Appalachian region.
Typical Uses/Availability:
Furniture, doors, flooring, millwork, paneling, brush handles, woodenware, bending stock, toys and turnings. It is particularly suitable for food and liquid containers since there is no odor or taste. Availability is fairly limited.
Relative Abundance:
.4% percent of total U.S. hardwoods commercially available.
Working Properties:
Machining Quality:
Excellent
Resistance to Spliting in Nailing:
Fair
Resistance to Spliting in Screwing:
Fair
Physical Properties:
Specific Gravity (12% M.C.):
0.64
Average Shipping Weight In Kg Per Cubic Meter (Air Dry):
610
Volumetric Shrinkage (oven dry % of green):
17.2
Rupture (Kilopascals):
103,000
Elasticity (Megapascals):
11,900
Hardness (Newtons):
5,800