Poplar Lumber at AFP Logs & Lumber, Inc. in Buckhannon, WV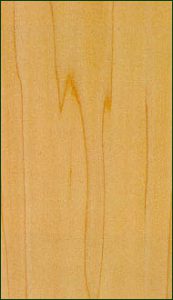 General Information:
A versatile wood that is easy to machine, plane, turn, glue and bore. It dries easily with minimal movement in performance and has little tendency to split when nailed. It takes and holds paint, enamel and stain exceptionally well.
Harvested Areas:
The North-Eastern Appalachian region.
Typical Uses/Availability:
Light construction, furniture, kitchen cabinets, doors, musical instruments, exterior trim and siding, paneling, moldings and millwork, edge-glued panels, turnings and carvings. Widely available in thicknesses 4/4 through 10/4, limited availability 16/4 and thicker.
Relative Abundance:
11.2% of total U.S. hardwoods commercially available.
Working Properties:
Resistance to Spliting in Nailing:
Excellent
Resistance to Spliting in Screwing:
Good
Gluing Quality:
Excellent
Physical Properties:
Specific Gravity (12% M.C.):
0.42
Average Shipping Weight In Kg Per Cubic Meter (Air Dry):
488
Volumetric Shrinkage (oven dry % of green):
12.7
Rupture (Kilopascals):
70,000
Elasticity (Megapascals):
10,900
Hardness (Newtons):
2,400