Black Walnut Lumber at AFP Logs & Lumber, Inc. in Buckhannon, WV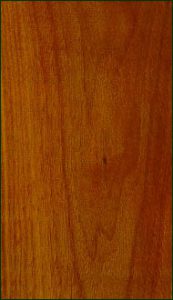 General Information:
Walnut works easily with hand and machine tools, and nails, screws and glues well. It holds paint and stains very well for an exceptional finish and is readily polished. It dries slowly, and care is needed to avoid kiln degrade. Walnut has good dimensional stability.
Harvested Areas:
The North-Eastern Appalachian region.
Typical Uses/Availability:
Furniture, cabinets, architectural millwork, doors, flooring, paneling, and gun stocks. A favored wood for using in contrast with lighter-colored species. Generally available 4/4 through 8/4 thickness, limited availability 10/4 and thicker.
Relative Abundance:
1.9% of total U.S. hardwoods commercially available.
Working Properties:
Machining Quality:
Excellent
Resistance to Spliting in Nailing:
Fair
Resistance to Spliting in Screwing:
Good
Physical Properties:
Specific Gravity (12% M.C.):
0.55
Average Shipping Weight In Kg Per Cubic Meter (Air Dry):
579
Volumetric Shrinkage (oven dry % of green):
12.8
Rupture (Kilopascals):
101,000
Elasticity (Megapascals):
11,600
Hardness (Newtons):
4,500