Sassafras Lumber at AFP Logs & Lumber, Inc. in Buckhannon, WV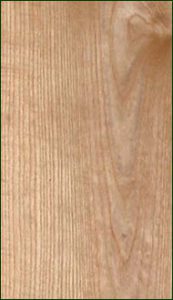 General Information:
Sassafras heartwood is pale brown to orange brown, resembling ash or chestnut. The narrow sapwood is yellowish white. The wood has a coarse texture and is generally straight grained. Well known as an aromatic species.
Harvested Areas:
The North-Eastern Appalachian region.
Typical Uses/Availability:
Furniture, interior and exterior joinery, windows, doors and door frames and kitchen cabinets. Availability is somewhat limited.
Relative Abundance:
0.7% of total U.S. hardwoods commercially available.
Working Properties:
Machining Quality:
Excellent
Resistance to Spliting in Nailing:
Fair
Resistance to Spliting in Screwing:
Good
Gluing Quality:
Excellent
Physical Properties:
Specific Gravity (12% M.C.):
0.46
Average Shipping Weight In Kg Per Cubic Meter (Air Dry):
497
Volumetric Shrinkage (oven dry % of green):
8.2
Rupture (Kilopascals):
85,000
Elasticity (Megapascals):
7,722
Hardness (Newtons):
2,802