Red Oak Lumber at AFP Logs & Lumber, Inc. in Buckhannon, WV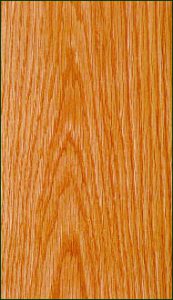 General Information:
Red oak machines well, nailing and screwing are good although pre-boring is recommended, and it can be stained to a good finish. It can be stained with a wide range of finish tones. It dries slowly.
Harvested Areas:
The North-Eastern Appalachian region
Typical Uses/Availability:
Furniture, flooring, architectural millwork and moldings, doors, kitchen cabinets, paneling and caskets. Widely available in thicknesses 4/4 through 8/4. Generally available 10/4 and thicker.
Relative Abundance:
36.6% of total U.S.hardwoods commercially available.
Working Properties:
Machining Quality:
Excellent
Resistance to Spliting in Nailing:
Good
Resistance to Spliting in Screwing:
Excellent
Physical Properties:
Specific Gravity (12% M.C.):
0.63
Average Shipping Weight In Kg Per Cubic Meter (Air Dry):
640
Volumetric Shrinkage (oven dry % of green):
16.1
Rupture (Kilopascals):
99,000
Elasticity (Megapascals):
12,500
Hardness (Newtons):
5,700